We are a North American based ISO 9001 certified company that specializes in the extrusion of monofilaments, fibers and coated substrates. While our raw materials are responsibly sourced from North American and world-wide suppliers, all of our manufacturing operations are located in the United States. Most of our staff came from large companies with world-wide locations. We all shared a common desire to offer a more customized, team based experience for our customers and better customer service. We pride ourselves in building a company culture that puts the interests of our customers at the top of everyone's agenda. We work hard to offer superior products at competitive prices with minimum lead time.
We can extrude monofilaments, different profile shapes and coat various substrates including wire, fiber-optic buffer coatings and cable jackets. We also provide lab work and research and development services for new product development. We continue to invest in the best technology for our production processes to maintain quality, minimize waste and improve efficiency. We pride ourselves on our ability to hold tolerances that exceed industry standards.
Our products are used in the aerospace, data center, filtration and automotive industries. Our monofilaments and fibers have many uses and are manufactured to meet different industry needs. We know that one size does not fit all and we are able to use our knowledge and capabilities to create custom solutions to fit your needs. 
We at Epic Polymer Solutions, LLC share a core belief that anything worth doing is worth doing well. We became ISO 9001:2015 certified in 2018 as a testament of our commitment to our core belief and our customers. The certification not only improved our internal processes but assists in compliance reporting and assures our customers that we meet their quality standards. In addition to our quality management system, we have extensive quality controls throughout the manufacturing process. Our climate controlled facility is equipped with advanced gauging systems that allow us to monitor the entire manufacturing process.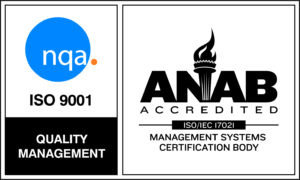 Our mission is to continuously improve and provide our Customers with effective solutions in the form of high quality products.
We manufacture all products to your particular engineering specifications. Working together we will provide you with the highest quality product available.